The Team
West Coast Waterjet is proud of our team of highly motivated industry professionals. We encourage our people to constantly develop their professional skills, adding their innovative ideas to the well established work flow.
Meet West Coast Waterjet key people:
Kalin Tobin
General Manager
Direct Line: 206-420-4932 ext. 114
Email: kalin@s3maritime.com
Kalin, as the General Manager of S3 Maritime, LLC, brings to the WCW team an extensive background in project and business management. Kalin has been with the company since 2014, where he was able to implement new processes and procedures to enhance operational capabilities and increase efficiencies. Kalin has worked side by side with Zach, to grow WCW into a multifaced and extremely capable waterjet cutting facility. Kalin graduated in October of 2012 Cum Laude with a degree in business administration with an emphasis in project management. A Seattle native, Kalin has spent time in and around the water, and continues to enjoying boating in the Pacific Northwest.
---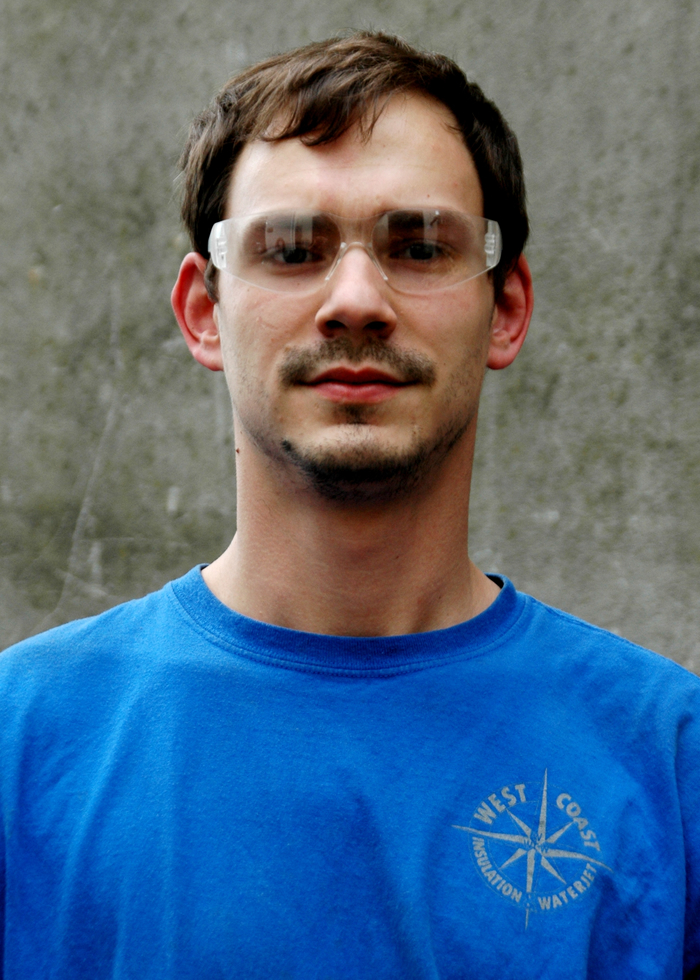 Zach Boguth
Department Manager
Direct Line: 206-466-1252 ext. 1115
Email: zach@wc-waterjet.com
Zack is our Department Manager, in charge of the waterjet equipment, coordinating materials, shop personnel and production schedules. Working for West Coast Waterjet since 2009, he brings to the position years of working within the waterjet cutting industry. Zack likes working at WCW, "because of the focus on quality. We are always pushing the envelope in terms of speed & accuracy!" Zack grew up around Seattle, and enjoys working on his car and fishing for Salmon and Sturgeon in the surrounding rivers and Puget Sound. His personal record is catching a 47″ Sturgeon along the banks of the Columbia River, a 1 1/2 hour battle.
Find out why West Coast Waterjet's Company slogan is "Quality Parts, First Time!" Request a quote for waterjet cutting services for your unique application.