The Team
West Coast Waterjet is proud of our team of highly motivated industry professionals. We encourage our people to constantly develop their professional skills, adding their innovative ideas to the well established work flow.
Meet West Coast Waterjet key people: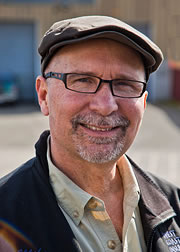 Mike Heckinger
Principal
After working in the nuclear and coal industry, Mike started West Coast Insulation (WCI) in 1977. Since then, WCI has developed a reputation in the marine industry for turn-key, high quality insulation solutions. In 2005, Mike purchased his first Waterjet machine to increase the speed and efficiency of cutting their insulation for removable exhaust lagging. Soon after, Mike started West Coast Waterjet, to not only cut insulation materials, but a wide range of materials for a number of different industries. Mike has a degree in Construction Engineering from Bradley University and is a native of Rockford, IL. Mike enjoys spending time at his cabin in Port Townsend with his grandchildren and on his boat in the Puget Sound.
---
Kalin Tobin
Operations  Manager
Direct Line: 206.566.5051
Email: kalin@wcinsulation.com
Kalin brings to the WCI team an extensive background in project and business management. Kalin gained business management experience by opening and operating, with his spouse, a real estate sales and property management business, as well as gymnastics/ dance center. Serving as the Vice President, President, and Past President with the Twentynine Palms Chamber of Commerce (2012-2014), he understands the uniqueness of small business, as well as the integration of large corporations into targeted industries. Kalin graduated in October of 2012 Cum Laude with a degree in business administration with an emphasis in project management. A Seattle native, Kalin has spent time in and around the water, and continues to enjoying boating in the Pacific Northwest.
---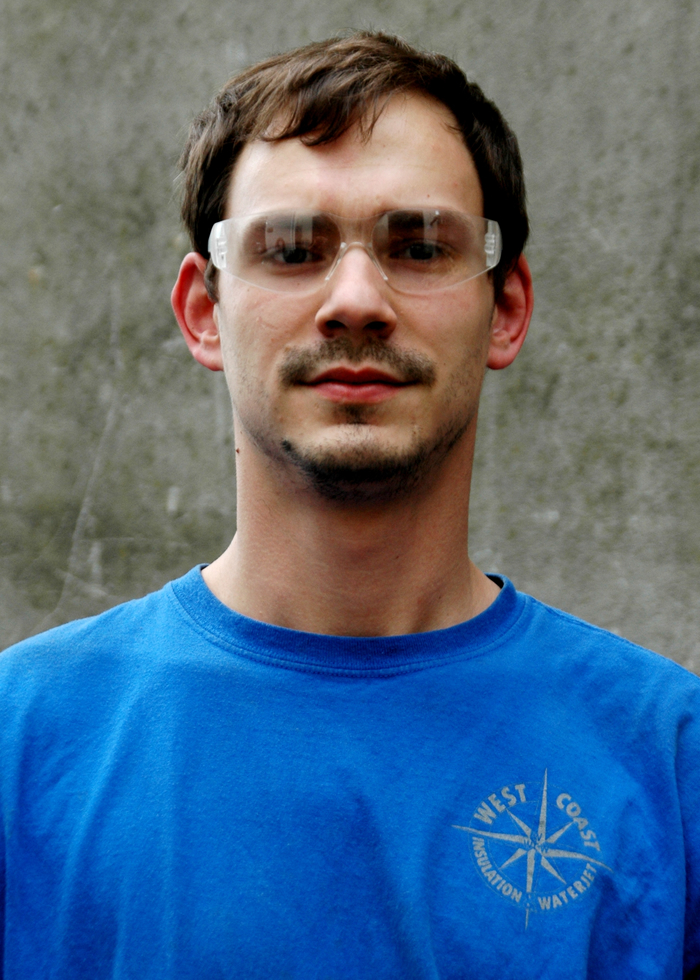 Zach Boguth
Production Manager
Zack is our Shop Supervisor, in charge of the waterjet equipment, coordinating materials, shop personnel and production schedules. Working for West Coast Waterjet since 2009, he brings to the position years of working within the waterjet cutting industry. Zack likes working at WCW, "because of the focus on quality. We are always pushing the envelope in terms of speed & accuracy!" Zack grew up around Seattle, and enjoys working on his car and fishing for Salmon and Sturgeon in the surrounding rivers and Puget Sound. His personal record is catching a 47″ Sturgeon along the banks of the Columbia River, a 1 1/2 hour battle.
---
Darrel Kibel
Office Manager (QSM)
Darrel is our Office Manager, in charge of sales, programming, and quality. Having numerous years experience in manufacturing, he is able to oversee the complex operations of our front of the house. The main administrator of our ISO 9001:2008 program, Darrel is able to link programming and production ensuring that West Coast Waterjet is meeting, and hopefully exceeding, our clients satisfaction and expectations. If you have question or concerns regarding your project viability, quality process, or production schedule, Darrel is a great resource.
________________________________________________________________________________________________________________________________________________________________________West
Find out why West Coast Waterjet's Company slogan is "Quality Parts, First Time!" Request a quote for waterjet cutting services for your unique application.