Marine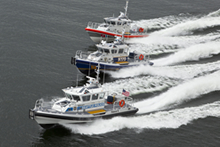 West Coast Waterjet routinely cuts a variety of marine parts to spec. We work with a variety of materials to create ready-to-use components, hog outs, insulation and more for marine customers.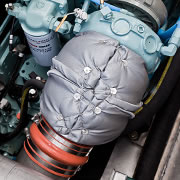 Working with West Coast Insulation, we can cut insulation materials for marine insulation solutions. Our waterjet equipment can cut fiberglass blankets and boards, fabric, flotation foam, and more. We provide:
High-temp/exhaust insulation
Refrigeration insulation
Sound dampening insulation
Thermal/climate control insulation
West Coast Insulation specializes in fabricating and installing removable and permanent custom insulation solutions for ships, boats and marine applications.
Find out why West Coast Waterjet's Company slogan is "Quality Parts, First Time!" Request a quote on the precision water jet cutting your marine application requires, contact us  to learn more, or visit West Coast Insulation for your marine insulation needs.